Prosper de Roos, philosopher and independent cross-media producer, works and lives in Amsterdam. He produces story driven features and documentaries for radio, podcast, digital audio, online projects and installations. From very short (1 min) to any length. Next to making documentaries, Prosper writes short stories and philosophy.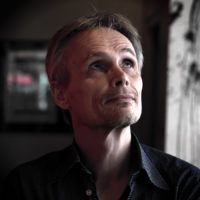 His credits include documentaries for the much acclaimed Dutch Public Radio shows Plots and the 1 minutes. And hybrid radio plays for Woord.nl. His films screened at networks, cinemas, festivals and galleries. Such places as Best of IDFA on tour, SXSW, Porto Bello Festival, Prix Europa and Cologne Conference.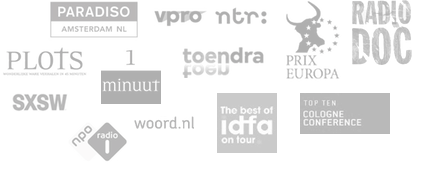 Nominated for Prix Europa in 2016 & 2015 with radio-essay North (NPO radio doc) and the radio play Föhnkrankheit. In 2013 the radioshow VPRO Plots was awarded the Zilveren Reissmicrofoon (Nipkow) and a Jan Kassies Stimuleringsprijs. In 2009 his first long documentary film Calling E.T. screened at SXSW, TopTen Cologne international Film & Television Conference and at the Best of IDFA on tour. In 2002 the short doc A night with Michael was awarded a Golden Olive.