CALLING E.T.
Documentary film, 54 and 60 min. Best of IDFA on tour Amsterdam 2009/ nominated at Portobello Filmfestival London 2010/ TopTen Cologne international Film & Television Conference 2009/ SXSW festival 2009 / Most watched Dutch Docs on Hollanddoc 2009
A philosophical thought experiment; what if we make contact with our galactic neighbours? Should (or can) we speak as one world? There is a small group of scientists and diplomats who are seriously taking this unlikely scenario into account. Read more.
Producer Zeppers Film. Co-production NPS and Plu Films. Supported by the Dutch Film Fund, the Dutch Cultural Broadcasting Fund and Cobo Fund. Sales agent: Transit Films.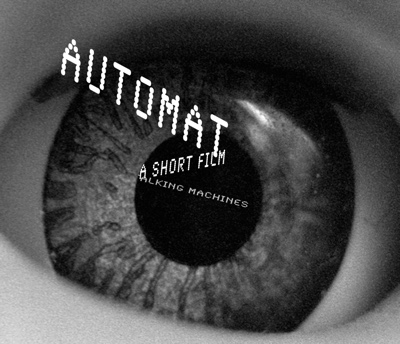 AUTOMAT
film/ 16mm/ black & white/ 7 min. Busho festival Budapest 2008/ Granada Filmfestival 2009/ Dutch Filmfestival 2008/ Open Air Kino Hafen 2, Offenbach/ Culture Unplugged 2009.
We whisper tender words to our coffee machines, swear at inattentive automatic doors and encourage old rust-buckets. We often talk to the apparatuses that surround us. But they seldom reply! Machines who do are fascinating. Read more.
Music: Jeroen Goeijers. Supported by Thuiskopie Fonds and Amsterdam Art Fund.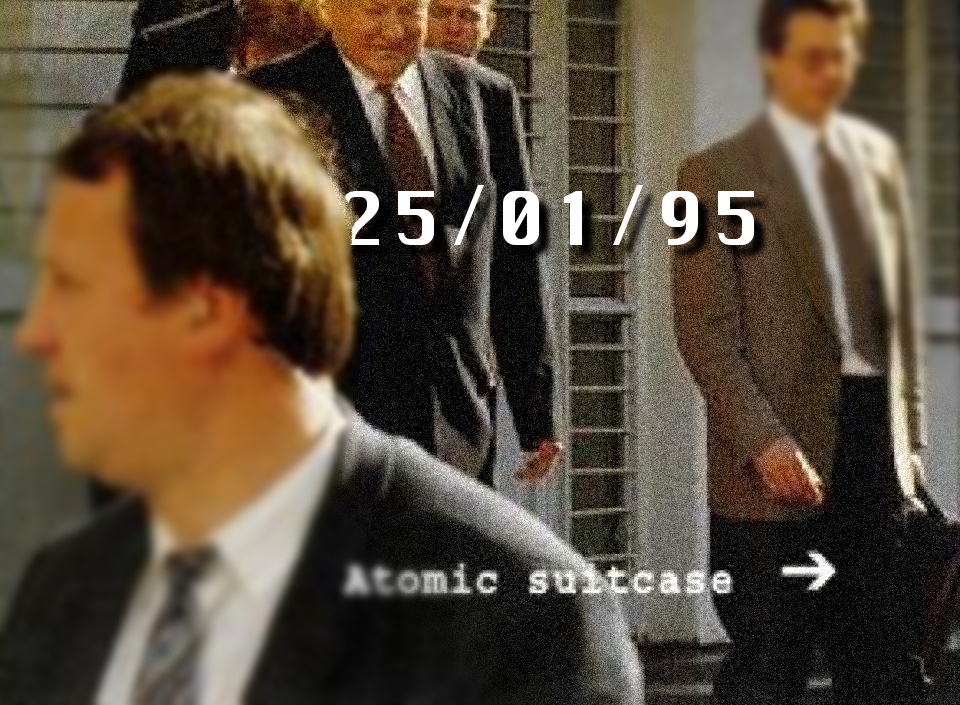 25/01/95
Documentary essay film, 20 min EPTAS "Every picture tells a story" Dutch Filmfund 2003. Shine Competition, National Media Museum Bradford International Film Festival 2004 / Dutch Filmfestival 2003/ Theatrical release Docuzone "Kort & Goed" 2004.
What day did the world came closest to an end? A film about an ordinary Wednesday in January.
"Every moment is the most important moment of your life"
Crew: Camera Rob Hodselmans, Sound Eddy de Cloe, Mix Jeroen Goeijers, Editor Jonathan Mechanicus, Producers Marc Bary & Erik Schut. Supported by the Dutch National Film Fund, Produced by IJswater Films.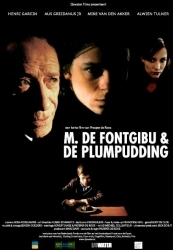 M. DE FONTGIBU & THE PLUM PUDDING
Short fiction/ Length: 11,33 min/ Language: Dutch-English/ Format: HDcam/ pro 35 adapter/ 16:9 progressive scan Digital Cinema format
Short fiction film based on the true story of the French writer Emile Deschamps, who every time he consumes plum pudding, he encounters a certain M. de Fontgibu.
 
 
cast: Henri Garcin, Aus Greidanus Jr, Mike van den Akker, Alwien Tulner, Jerney Reiniers, Arnoud Bos
 
director: Prosper de Roos
script: Prosper de Roos
camera: Rob Hodselmans
gaffer: Paul Wilens
art director: Ruben Schwartz
sound: Eddy de Cloe
music: Jeroen Goeijers
editor: Govert Janze & Prosper de Roos
f.a.d.: Michiel Collenteur
producer: Marc Bary
executive producer: Erik Schut
 
IJswater Films 2005 / Dutch Film Fund/ Amsterdam Art Fund
A NIGHT WITH MICHAEL
Short doc, s8mm film, 7 min. Golden Olive Award International Bunker Festival 2002, Italy. / Schieblok International Film Festival Rotterdam 2011/ Portobello film festival Londen 2009 / Caught in the spotlight" exhibition Alameda, CA 2009/ Rooftop festival New York 2009.
Somewhere in the 20th century; Michael Jackson opens a hotel window and throws out a pillow. Groupies tear the cloth bag into pieces. A young women shows a winkled feather to the camera and recalls the pillow smelled sweet and felt warm. One cushion is still intact, it reads in black marker: "The sunshine is poison for my skin, please understand, I love you all".
Camera: Stijn van Santen / Music composer: Jeroen Goeijers / Thanks to: Bobbie Films & Magda Augusteijn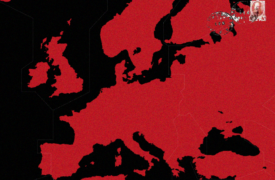 POSTCARDS FROM THE CONTINENT
Video/ 9 x 2min/ Cooblae 2006
Postcards from the continent is a film bricolage of short banal observations based on a zoo of silly thoughts. Much similar to what most women carry in their handbags, much of it is useless, just a few essential items and much that falls in between. Read more…
Voice-overs: Evaristo Carraballo, Iris Burghouwt, P. Moser.
Supported by the Thuiskopie Fonds.