Prosper de Roos is a documentary maker and philosopher who teaches, writes and produces cross-media features (audio, podcast and video). His work explores stories that intersect humanity, society, nature, and philosophy.
A recurring theme in his work is the ever-shifting boundary between human and non-human. The tortuous affair of man, nature and technology. Connected to this lumpy knot are stories and ideals that influence how we perceive the world. Narratives and ideologies give meaning, encourage and mislead.
Mentions
Prospers documentaries featured at: Prix Marulic, Prix Europa Berlin, Best of IDFA on tour, SXSW festival, Public Broadcasters, TopTen Cologne international Film & Television Conference, Best Doc Portobello Filmfestival London, Golden Olive Award Bunker Festival, Dutch Academy Awards, National Media Museum Bradford, Schieblok IFFR and Rooftop Festival New York.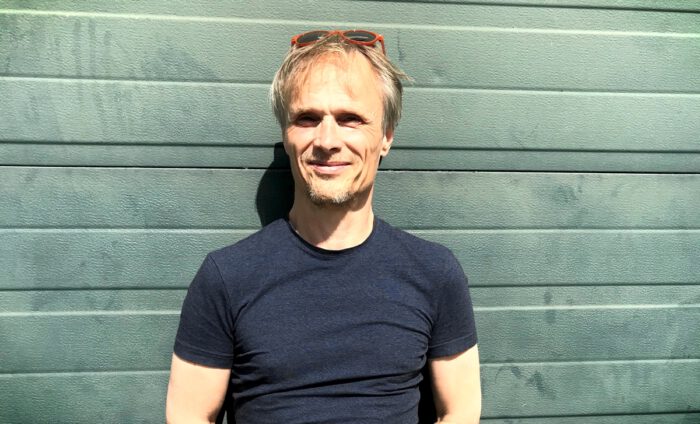 Workshops
Prosper teaches, coaches and advises on philosophy and storytelling in podcast and film. From participatory DIY workshops, lectures to philosophical walks. His philosophical interests include humanism, ecology and the art of living. His storytelling expertise centers on storytelling, radio, podcast and film. How do you tell a compelling story?
For clients like: Humanist Alliance, HKU Academy, Avans Higher Education, St. Joost Academy, Vrije Academie, Artez Higher Education, NPO Fund, Oorzaken Festival, Queer Faces Migrant Voices, Dutch Directors Guild, Crea University of Amsterdam, Utrecht University, Docfest Maastricht.