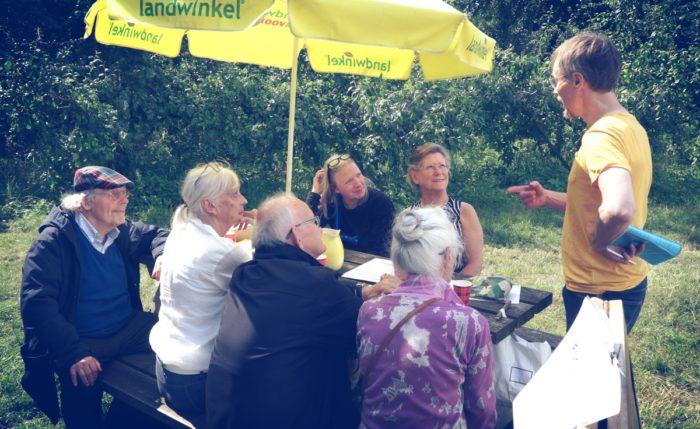 Verken in een wandeling of groepsgesprek een thema of vraagstelling. Met jongeren en volwassenen.
Een filosofische workshop is een gesprek in de vorm van een wandeling of een groepsgesprek. Centraal staat een vraag die de deelnemers zelf aandragen. Dit kan een levensbeschouwelijke, maatschappelijke of een werkgerelateerde vraag zijn. In een workshop worden vooronderstellingen tegen het licht gehouden en ervaringen geanalyseerd. Doel is om gezamenlijk tot inzicht toe komen, om een specifieke problematiek te verkennen door verschillen en overeenkomsten te verkennen.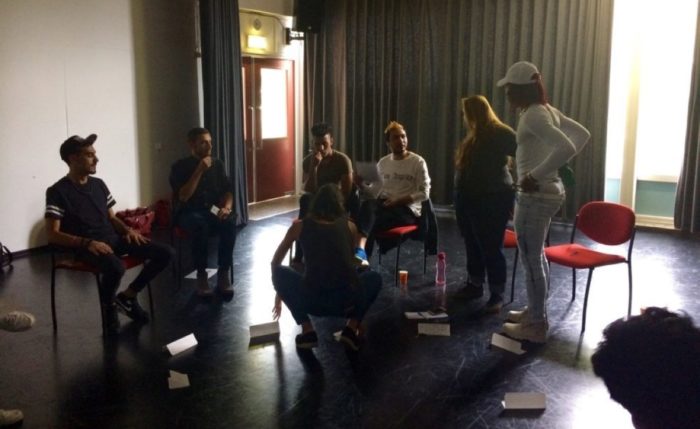 Wat zijn de bouwstenen van een verhaal? Hoe maak je een podcast, video of online verhaal? Van het concrete maakproces tot reflecties op de rol die media en verhalen vervullen.
Hoe zet je een verhaal in elkaar? Of dat nu een podcast, video on online project is. Welke technieken en verhaalvormen zijn er? Naast het concrete maakproces gaat de workshop in op de inhoudelijk kant van verhalen. Waarom kies je voor een bepaalde invalshoek? Welke rol speelt de media? Welke rol speel jezelf? Verhalen staan niet op zichzelf maar geven betekenis, bemoedigen en misleiden ook.


Ervaring
Opleidingen Prosper
University of Amsterdam (UVA), MA Philosophy, specialties: culture and art, agency-structure, idea history.
Proficiency in English CEFR C2, (Cambridge English Language Assessment, ESOL International qualification)
Academy of fine arts St. Joost, (AKV/ AVANS) audio-visual, Breda, the Netherlands.
School for Photography (KABK), documentary photography, The Hague, the Netherlands.
Workshops:
Coach for podcast on utopia. Ruben Pest, KRO/NCRV 2019-2020

Podcast storytelling workshop, St. Joost Avans, Breda, The Netherlands 2019.

Philosophy workshops on nature, Schiermonnikoog and Papendrecht, 2019

Storytelling coach Oorzaken Academy, Oorzaken Audio Festival Amsterdam 2018-2019.

Advisor NPO fund on radio projects, The Netherlands (2018-current)

Coach participatory action workshop on radio stories, Queer Faces Migrant Voices, Stichting art.1 Amsterdam (2017)

Dutch Directors Guild, board (2016-current)

Advisor Media Fund on radio projects, The Netherlands (2015-2016)

Speaker on film, Zwarte Markt  festival Kennis Brakke Grond Amsterdam(2016)

Workshop film making Docfest Maastricht, Cinesud and Zuyd Hogeschool (2015)

Guest tutor ArtEZ University of the Arts, Zwolle (2010 – 2013)

Speaker Province Zeeland, on Artistic-social research project, Twynstra Gudde (2014)

Artistic-social research Kort of Kans, The Institute, CBK Zeeland and No Academy, The Netherlands  (2012-2103)

Coaching video project for Isala klinieken by students of ArtEZ University of the Arts, Zwolle (2012-2013)

Speaker on working in the 

creative

 industry, Kunstenaars & Co, Stichting Cultuur+Ondernemen, Amsterdam. (2008-2010)

Guest speaker, film making, University Utrecht. (2009)

Organisation of a series of workshops on directing actors, VERS & DDG Amsterdam (2007-2011)

Tutor video workshop, CREA, Universiteit van Amsterdam  (2002-2003)